Here is the new 1.29 TrollPatch NeoGK for optional use on the Trollgame servers in Warband. With 1.29 we have added a lot more equipment for both male and female characters, more sounds, more maps, updated weapons, new banners and many many other things. All the previous stuff is included, like decapitations (heads chopped off!) and more!
Download links:
https://www.moddb.co...-trollpatch-129
https://www.mediafir...ch-129.zip/file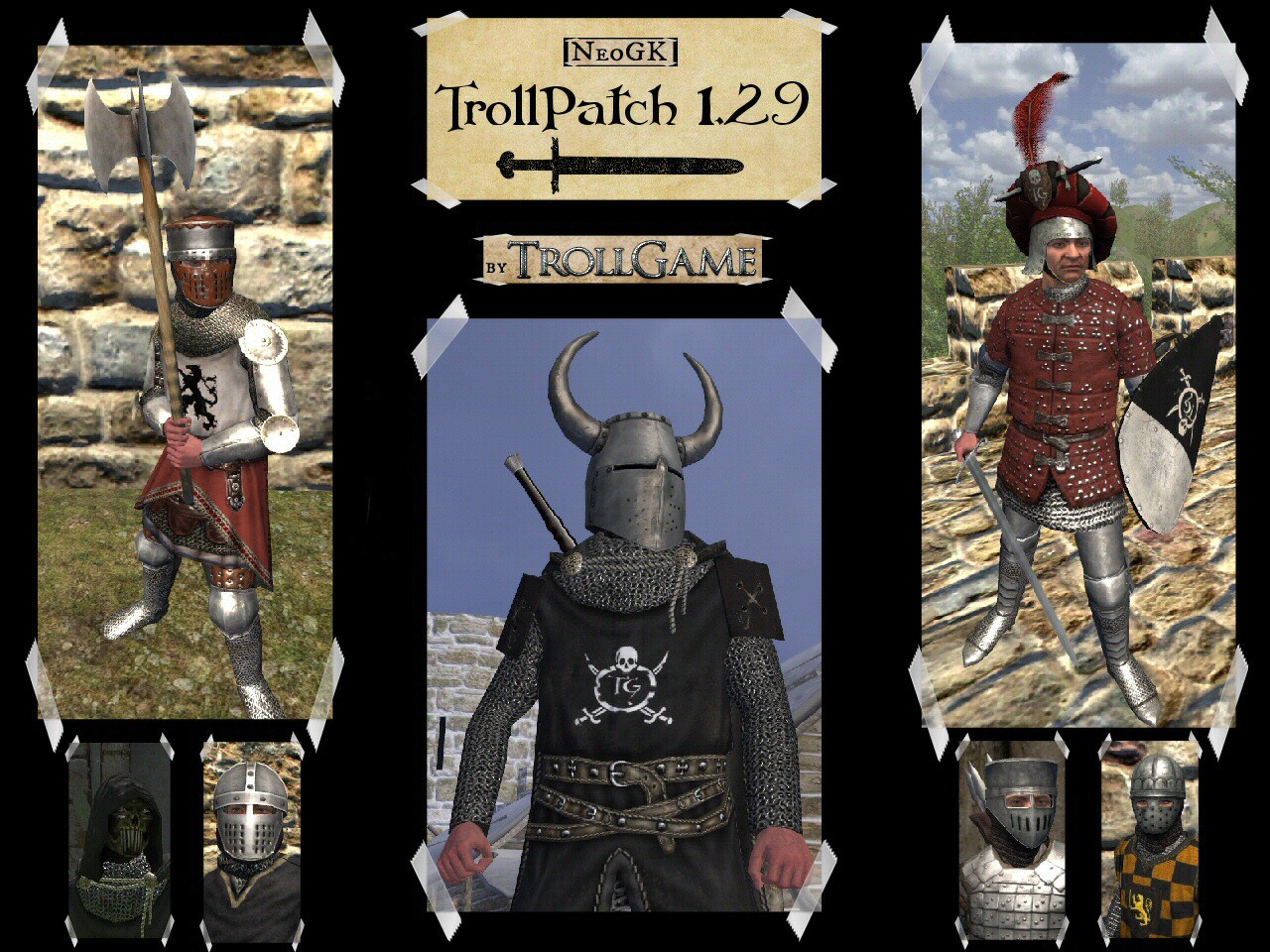 Enjoy!